Auxiliary Day Registration and Payment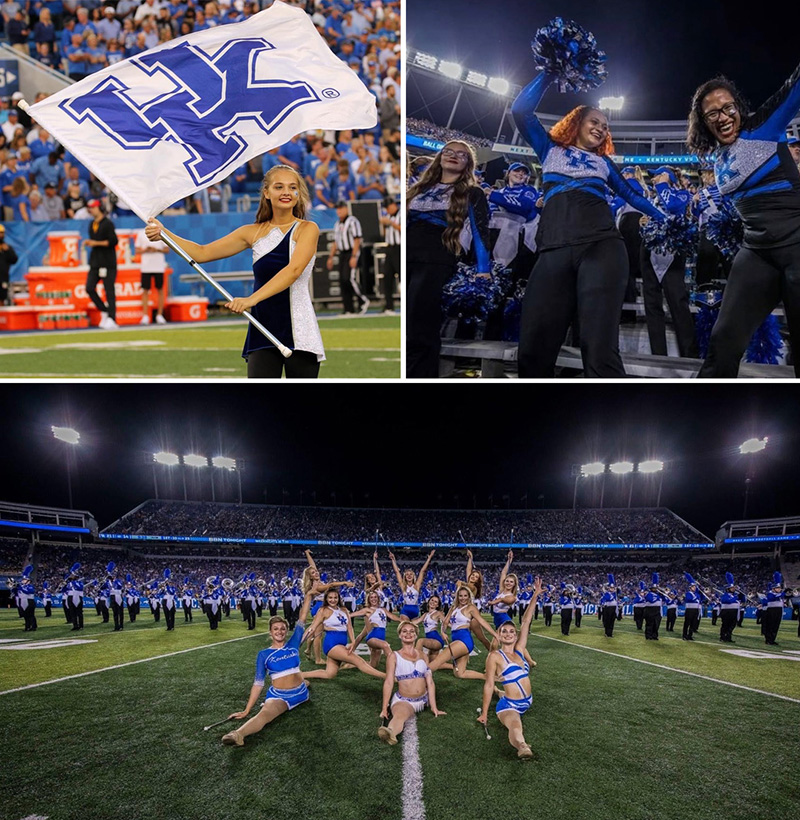 Join the UK Twirlers and Color Guard for Auxiliary Day on September 17th, 2022!
The Wildcat Marching Band is excited to host Auxiliary Day as the UK Wildcats face off against Youngstown St on September 17th at 12pm. Perform with collegiate twirlers and color guard for halftime on Kroger Field! Beginners, intermediate, and advanced participants will learn separate routines (YouTube videos will be emailed one week before the game). T-shirts, 1 meal, and entrance to the game will be included for each one of the attendees.
All experience levels ages 5-18 are welcome to attend!  
$50 is due for each participant at time of registration. Registration fee includes: participant game day ticket, lunch, and a T-shirt.
Parents will need to purchase their own tickets. Parents can purchase their tickets through UK Athletics (participants do not need to purchase tickets - tickets will be included in their Auxiliary Day fee). 
Participants will sit with UK Alumni chaperones near section 201 during the game. 
Parents/Guardians will be required to sign three forms: 1. Waiver of Liability, Assumption of Risk, and Indemnity Agreement 2. Authorization of Use form 3. Medical Release Form. Forms will be sent to those who register. 
Registration Deadline: September 6th, 2022
Schedule
Registration 6:30 AM
Practice 7 AM - 8:45 AM
Eat & Get Ready 8:45 AM - 11 AM
March into Kroger Stadium 11 AM
Kickoff 12 PM
After the halftime performance, join us near the tunnel next to Gate 1 for pictures and pick up!
Practice Location
Shively Field
720 Sports Center Dr, Lexington, KY 40506
---
Created on Jun 16 2022 - 11:01am | Last Updated Jun 27 2022 - 12:36pm